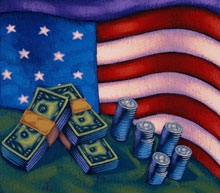 DO YOU OWE UNCLE SAM?
DO YOU WANT TO AVOID PAYING PENALTIES AND LATE CHARGES?
BRING YOUR PAYMENT VOUCHER FROM YOUR TAX RETURN AND YOUR PROOF OF INCOME AND APPLY FOR OUR SPECIAL LOW INTEREST RATE TAX LOAN!!!
5%* APR OR 4.75%* APR WITH AUTO PAY!
*$5,000 loan –  36 monthly payments: 5%; approximately $149.89 per month; total repayment  – $5,395.74.
**$5,000 loan – 36 monthly payments; 4.75%; approximately $149.33 per month; total repayment  – $5,375.52